Let's AMP it Up! Introducing Advanced Member Power.
Advanced Member Power is a new program to update our electric infrastructure with state-of-the-art equipment and technology. These improvements will enable us to provide you with enhanced service that is more efficient and responsive.
You may have heard of the smart grid. Across the country, utilities are using technology to improve the performance of our nation's electric grid to increase performance and reduce environmental impact. We're excited to bring these benefits to all our members.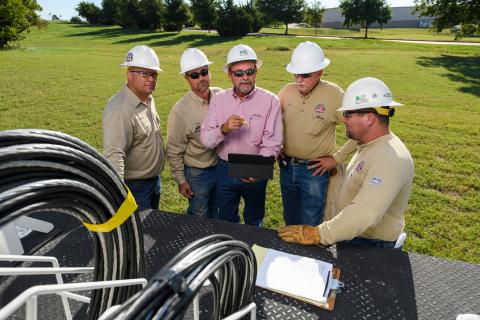 What are the benefits for you?
With Advanced Member Power, you're in control. Thanks to a new smart meter, you'll be able to easily monitor your energy usage and track your savings. Your new digital smart meter measures your electricity use with the same precise accuracy as your previous meter. However, it automatically and securely transmits that information to us for better service.
Knowledge is power. Once your new meter is installed, your member portal will get super charged, so you can see exactly how much energy you use and when you use it. You can sign in and see your electric use throughout the day — and how it affects your bill. This information puts you in control, so you can decide how to adjust your usage to potentially lower your bill and reduce your environmental impact. For example, you could decide to run the dishwasher at night when overall demand for electricity is lower.
In the event of a power outage due to a storm or other event, the information received from smart meters will help us pinpoint the location and restore power more quickly. You won't even have to call us. The meter will report the power outage for you.
Instead of sending someone to visit your property every month to read your meter, your usage is transmitted directly to the office. Every smart meter is encrypted, so no one besides Tri-County Electric Cooperative can access your usage information. Your smart meter records and transmits your meter number and your electricity profile only. Absolutely no personal data is accessed or stored by your meter. We respect your privacy and take our responsibility to protect it seriously. For more information, you can read our privacy policy here.
What is a smart meter?
A smart meter is a two-way communicating digital measurement device that monitors utility usage in homes or businesses. It also transmits readings, time-stamped usage data, and status information to us automatically. It also allows us to connect to the meter from the office, monumentally cutting down response times on meter-related requests.
Your neighbors across Texas already enjoy the benefits of smart meters. In fact, almost half of all electricity consumers in the United States already have them. Just like your smartphone keeps you connected to more information, your smart meter keeps the homes and businesses of our members connected to better service.
We're here for you.
We're happy to answer any questions you have. Here are a few of the most common questions we've heard.
Nothing. Your new smart meter will be installed at no cost to you. And you won't see an additional fee on your bill for the improvements delivered by Advanced Member Power.
The Advanced Member Power program includes the installation and implementation of an advanced metering infrastructure (AMI) system. An integral part of the smart grid, AMI is an integrated system of smart meters, communications networks and data management systems that enables more accurate measurement and service.
Our goal is to provide the best service possible and new meters are a great way for us to improve. Also, our current meters have been in service for over 10 years and are nearing the end of their product life. So now is the ideal time to be proactive and upgrade. By updating our infrastructure, we're ensuring that power is delivered consistently and efficiently while surpassing all safety standards.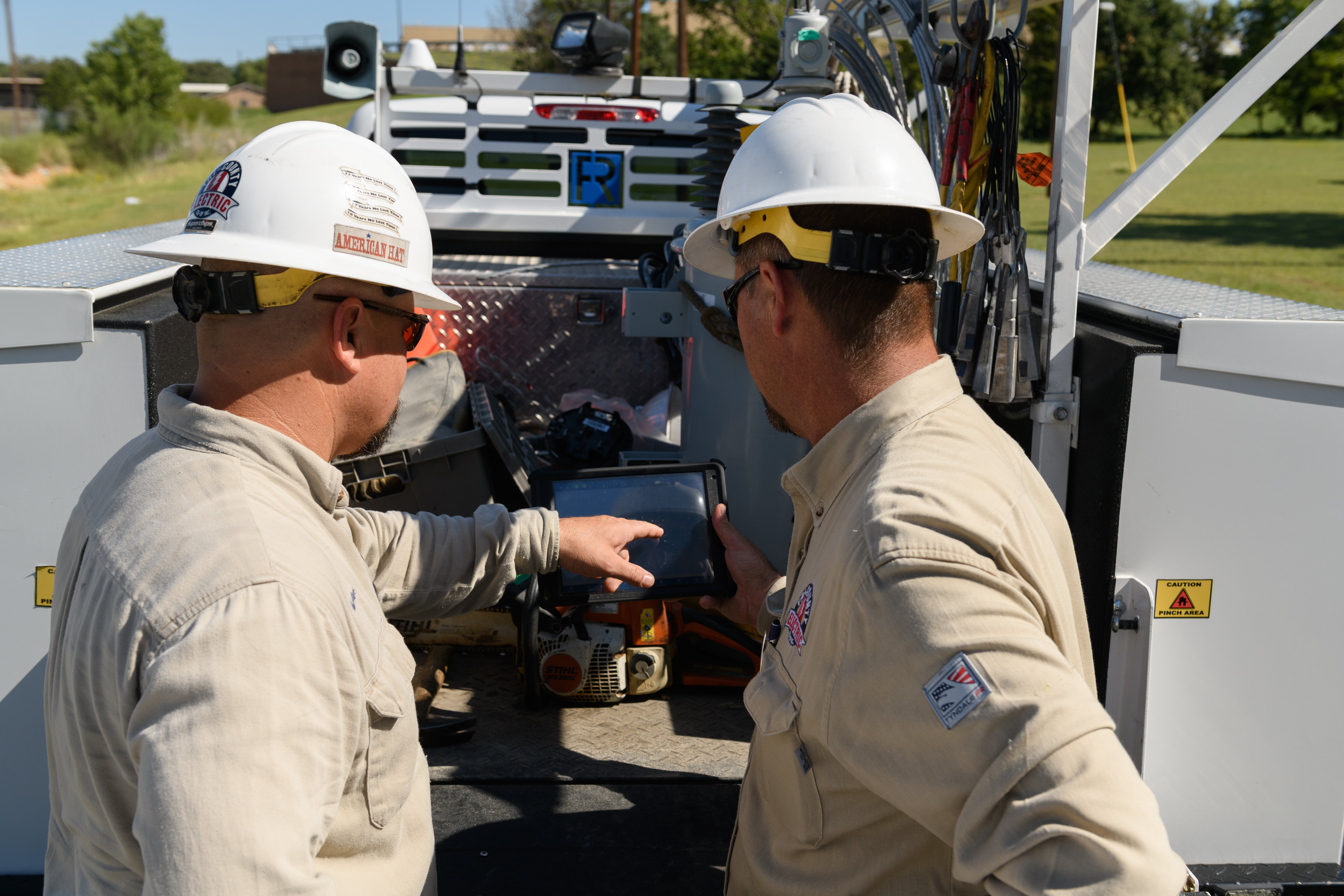 ---
Have more questions?
You can contact us during business hours from 8 am to 5 pm, Monday through Friday. We're here to help.